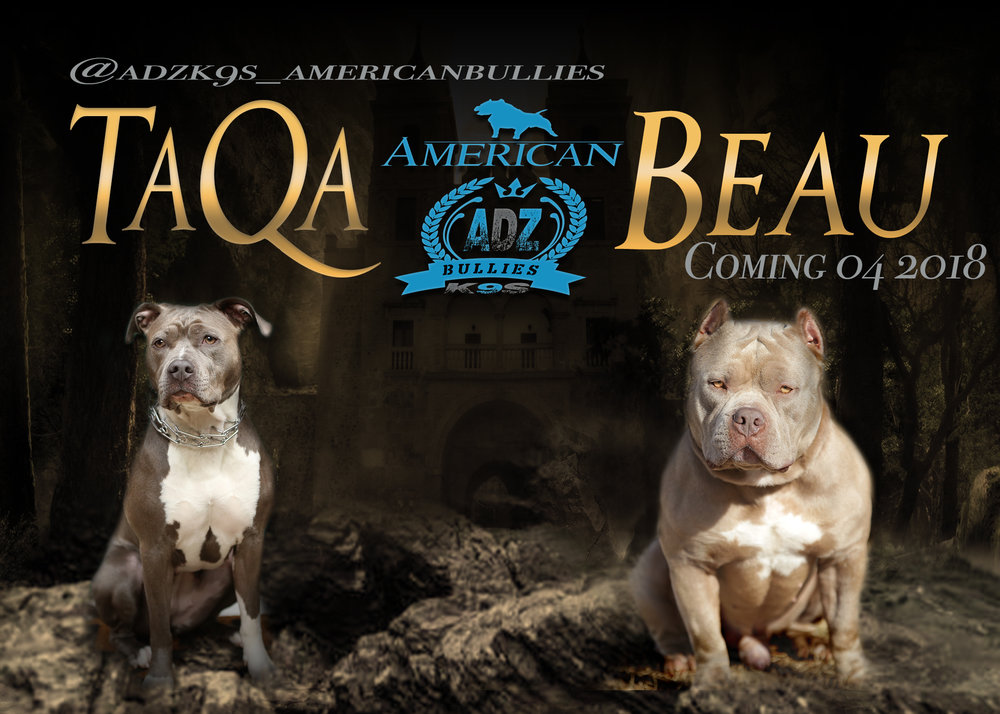 Stay up to date with ADZK9s.
THE PAST WEEK HAS BEEN FULL OF HAPPY MOMENTS AT ADZK9S.
We had our event at Red Bandanna, the puppies are in their new homes and we are working on a ADZK9s on tour. A monthly event at different locations and stores. Stay tuned for our next event.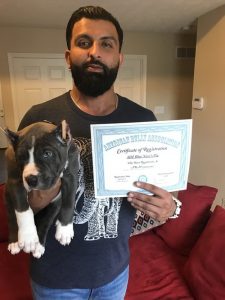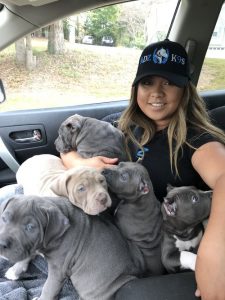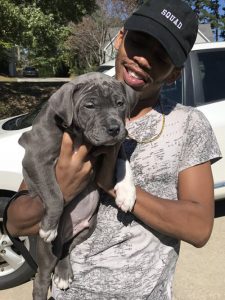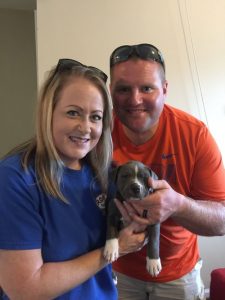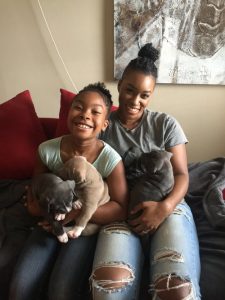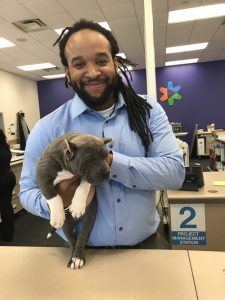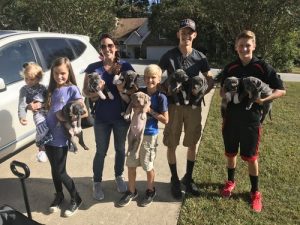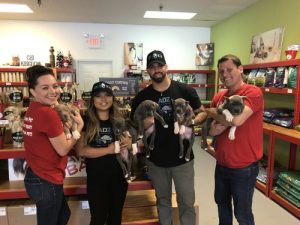 WE ARE SO EXCITED TO ANNOUNCE OUR PARTNERSHIP WITH RED BANDANNA PET FOOD IN BUFORD GA.
On October 7 2017 between 12-2pm we will be doing a demo of our dogs, breeding program and training. We will be talking about nutrition, leashes and the different gear you can use to make your walks and time with your dog more enjoyable.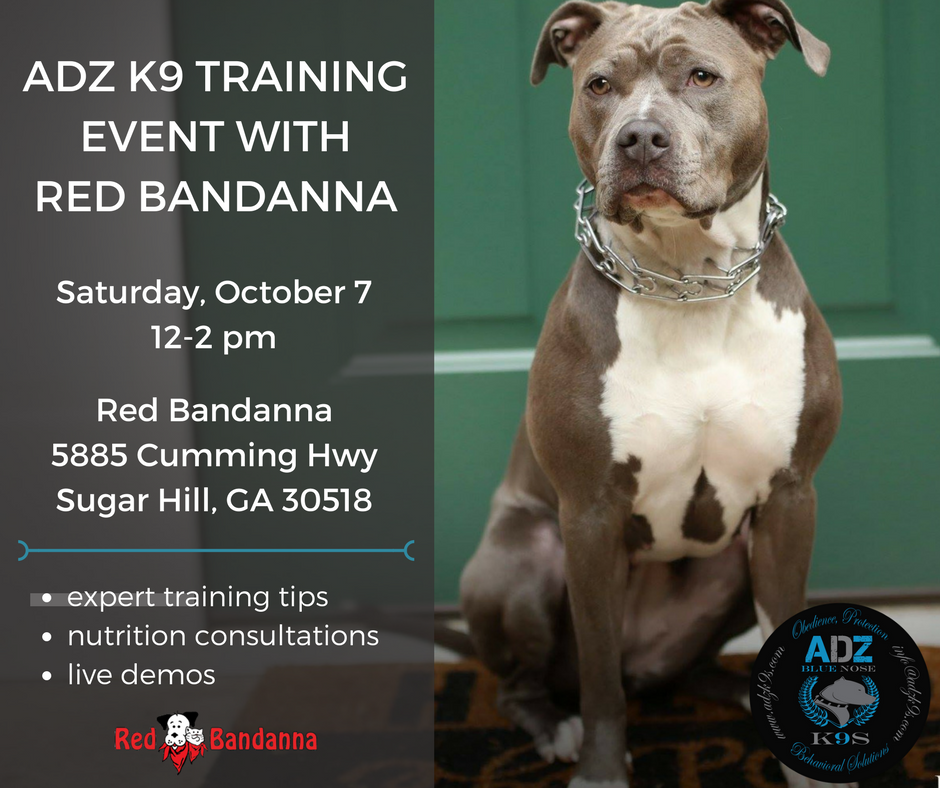 WE ARE GOING FACEBOOK LIVE TUESDAY 09/05/2017 AT 8PM. JOIN US AS WE SHOW THE PUPPIES AND TAKE QUESTIONS.Be sure to follow our Facebook and stay up to date as we have weekly updates and news.
HERE ARE PICTURES OF THE PUPPIES AT 14 DAYS OF AGE.